Personal Protection
For High Value Clients
In the current climate personal safety is of the utmost importance and Argus Security Risk Services offer highly bespoke solutions to meet your risk management and close protection concerns.

Argus will predict and analyse the risk to high value clients and their property and assets in relation to both their current and future circumstances.

All of our close protection operatives will be SIA registered and will be former military (Special Forces) or from other Government agencies. They will provide corporate and high profile/value clients with a range of inventive low profile protection solutions.

Argus can deploy individuals and teams of close protection operatives at very short notice to meet the specific needs of clients both nationally and internationally.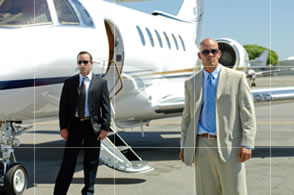 Argus specialise in the following close protection solutions:

Executive close protection (bodyguards)

Private individual / families

Residential close protection

Valuable asset protection

Vehicle / asset tracking

Penetration testing