Surveillance /
Intelligence Gathering
Intelligence gathering and surveillance is one of the most vital assets available to businesses and private individuals in this ever changing world in which we work today.
If used correctly, Surveillance / Intelligence can save businesses, corporations and individuals valuable resources, time and finances.
Corporate / Commercial
Businesses and corporations face ever increasing risks each day. Whether the threat comes from a rival company or existing employee. We at Argus provide specialist innovative solutions to all the issues you could face. We mount operations and gathering intelligence relating to the following common issues:

Industrial / Corporate Espionage

Company Fraud

Employee Theft

Staff Absence

Anti Social Behaviour
Private Clients / Individuals
We provide a discreet and fully confidential service at all times and our staff are on hand to provide you with a dedicated and highly professional service.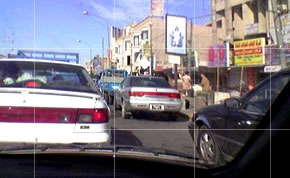 Counter Surveillance
Argus offers counter surveillance teams which is one of the essential tools in the approach to counterterrorism and to protective security. Allowing operatives to monitor hostile surveillance teams who may be attempting to gather information from our client. This in turn keeps our client one step ahead of any hostile party.